Brian Williams
Director of Development, the Folly Theater
Metzler Mentor, 2016-2017 (Protege: Jake McMillian)
Metlzer Mentor, 2017-2018 (Protege: Jordan Borrell)
Beginning in January 2015, Brian joined the Folly Theater as Director of Development. From 1984 through 2014, he practiced law in the area of business litigation with an emphasis in environmental litigation. A significant part of his earlier career, was spent in securities litigation, class actions, professional negligence claims, and ERISA litigation. For the last 15 years, Brian practiced with Stinson Leonard Street and its predecessor firms.
Along with his late partner, Steve Metzler, Brian has been involved in a wide range of nonprofit organizations to help build a stronger, healthier, more vibrant and more diverse community, including the ACLU of Kansas and Western Missouri, Human Rights Project, Kansas City Friends of Alvin Ailey, AIDS Service Foundation of Greater Kansas City, Kansas City Art Institute, Kansas City Young Audiences, Good Samaritan Project, and so many more.
Angela Hurt
Founder and CEO of Veracity Consulting
Metlzer Mentor, 2016-2017 (Protege: Drew Elliott)
Angela's key tenet is relationships matter – no relationship is insignificant. Each is essential to personal and professional development. Her technology career began in 1999 with a Kansas City-based consulting firm. Her willingness to learn from others allowed Angela to develop relationships in the industry, creating opportunities for experience working national. Angela founded Veracity Consulting in 2006. Her vision was to build success through thoughtful relationship-building and understanding of work environments.
She volunteers with local outreach programs that support women and is the Co-Chair for Kansas City's 2015 GoRed for Women Campaign, which raises awareness of women's heart health issues.
J. Michael Sigler
First Vice President Investments at Robert W. Baird
Metlzer Mentor, 2016-2017 (Protege: Joey Saunders)
Since 1976, Mike Sigler has worked as a Financial Advisor for prominent investment banking firms Stern Brothers and George K. Baum and joined Robert W. Baird and Co in 2000 where he serves as a Vice President and Senior Investment Consultant. He graduated from The Barstow School in 1972 and Hamilton College in 1976 with Honors in French.
Mike currently serves as Chairman of the UMKC Chancellor's LGBT Council, past chair of the UMKC Pride Breakfast, and has sung over 25 years with the Heartland Men's Chorus. He servies on boards for the Lyric Opera of Kansas City and the Francis Family Foundation. He has previously served on the boards of the UMKC Associates, the Richard Cabot Clinic (now part of St Luke's Hospital), and the Unicorn Theater.
Shelly Freeman
President of FineLine HR Consulting
Metlzer Mentor, 2016-2017 (Protege: Lindsey Collins)
Shelly L. Freeman is the President of HROI LLC. Formed in 2002, HROI counsels and consults with employers on the full range of human resource issues, conducts independent investigations and provides dispute resolution services for harassment, discrimination and other serious employee complaints, and develops and conducts management and supervisory training on HR-related topics for companies throughout the country.
Shelly received her law degree from KU, and has been a Labor & Employment attorney for over 25 years. Most recently she was selected among The Best Lawyers in American®, 2012-2015. She was named by the Business Journal as one of the 2006 "Women Who Mean Business"; she has been named one of Missouri/Kansas Super Lawyers since 2006, and was honored by SHRM-KC as the "Contributor of the Year" in 2005. She is the Past President of SHRM-KC, and The Quality Hill Playhouse Board of Directors. She currently serves on the Board of Directors for the Humane Society of Greater Kansas City.
Dan DeLeon
Owner and Navigator at Mixture LLC
Metlzer Mentor, 2016-2017 (Protege: Darr Jenkins)
Dan DeLeon, Navigator at Mixture LLC started his candle, bath and body company in 2008. Since then Dan has been involved in all aspects of product & packaging development, marketing, production and sales development. Mixture offers over 80 fragrances in 48 products. Mixture started with 2 employees in a 1,500 sqft. warehouse. Today Mixture employees approximately 35 people and has a 22,000 sqft. production facility in Merriam.
Dan's other involvements have been with the Bacchus Foundation serving on many committees as well as serving on its board. Dan has spent time serving on an alumni advisory board for Sigma Alpha Epsilon.
Angela Rizzo
Marketing Director at Ciena
Metlzer Mentor, 2016-2017 (Protege: Jessie Lueck)
Angela has been in tech most of her career and is currently with Hewlett Packard Enterprise where she serves as the Director of Cloud Digital Marketing. Angela is responsible for advertising and generating demand for cloud offerings, developing and maintaining the cloud web properties, and leading the cloud social media team. In 2014, Angela earned a Certificate in Innovation and Entrepreneurship from the Stanford Center for Professional Development and the Stanford Graduate School of Business offered in partnership with Hewlett Packard Executive Development.
She is the past president of the board of directors of the Mid America Assistance Coalition and past board member of the Kansas City Human Rights Campaign. She is currently serving on the Kansas City advisory board of The Victory Fund.
Sandy Schermerhorn
Principal of the Schermerhorn Law Firm
Metlzer Mentor, 2017-2018 (Protege: Alyse Zadalis)
Sandra L. Schermerhorn is the principal of The Schermerhorn Law Firm where she emphasizes employment law and mediation of employment disputes, and was a partner in the Kansas City, Missouri law firm of Spencer Fane Britt & Browne for 22 years. While building an impressive and distinguished legal career, Sandy also holds the title for first female law clerk of Kansas City and first female President of the Kansas City Metropolitan Bar Association.
More recently, she received the Daily Record's 2006 KC Legal Leader award. In 2010, the Missouri Bar Foundation awarded her the Spurgeon Smithson Award "for extraordinary service toward the increase and diffusion of justice in society and for dedication to the purposes of the legal profession." In 2014 she received the Lifetime Achievement Award from the Kansas City Metropolitan Bar Association. In 2015, she received the Lifetime Achievement Award from UMKC Law School and UMKC Law Foundation.
She is also the past President of the Women's Foundation of Greater Kansas City and is the past chair of the Advisory Board of the Women's Foundation. She has been a director and past president of the board of the Kansas City Free Health Clinic (now Kansas City Care Clinic), director and past president of Women With One Voice Foundation, and a Trustee of MAST (Metropolitan Ambulance Services Trust). She has been a member of the Board of Directors and President of Good Samaritan Project, an AIDS service organization, from 1990 through 1996. She was a founding member and Vice President of the AIDS Service Foundation of Greater Kansas City. She has served on the boards of the Community Housing Network and the Unicorn Theatre.
Chris Hernandez
Communications Director for the city of Kansas City, Missouri
Metlzer Mentor, 2017-2018 (Protege: Josh Dampf)
Chris Hernandez serves as chief spokesman for the City of Kansas City, Missouri and City Manager Troy Schulte. He is director of the City Communications Office, supervising a talented staff of communicators who provide integrated and strategic communications support to city departments and programs. The office handles media relations, social media, the city's website and community engagement, while also producing original video programming and graphic design services. Chris also anchors "The Weekly Report" on Channel 2, the city's cable channel.
Chris was previously known as "that guy on the news" during more than 20 years as a television news journalist. He was a political reporter and analyst, covering human interest stories and disasters as well. Chris worked in cities as diverse as Amarillo, Texas, and Chicago, Illinois. Chris also served for one season as marketing director at Unicorn Theatre in midtown Kansas City.
Chris volunteers with several local non-profits. He currently serves on the Board of Directors for the Children's Center for the Visually Impaired and the AIDS Service Foundation of Greater Kansas City. Previously Chris served on the boards of YouthFriends and the Mattie Rhodes Center as well as KCPT-TV's Community Advisory Board. Chris has served as Honorary Co-Chair for the "Homecoming" fundraiser for SAVE, Inc., DIFFA Holidays by Design, the AIDS Bicycle Challenge and the "Faces of Diabetes" public awareness campaign.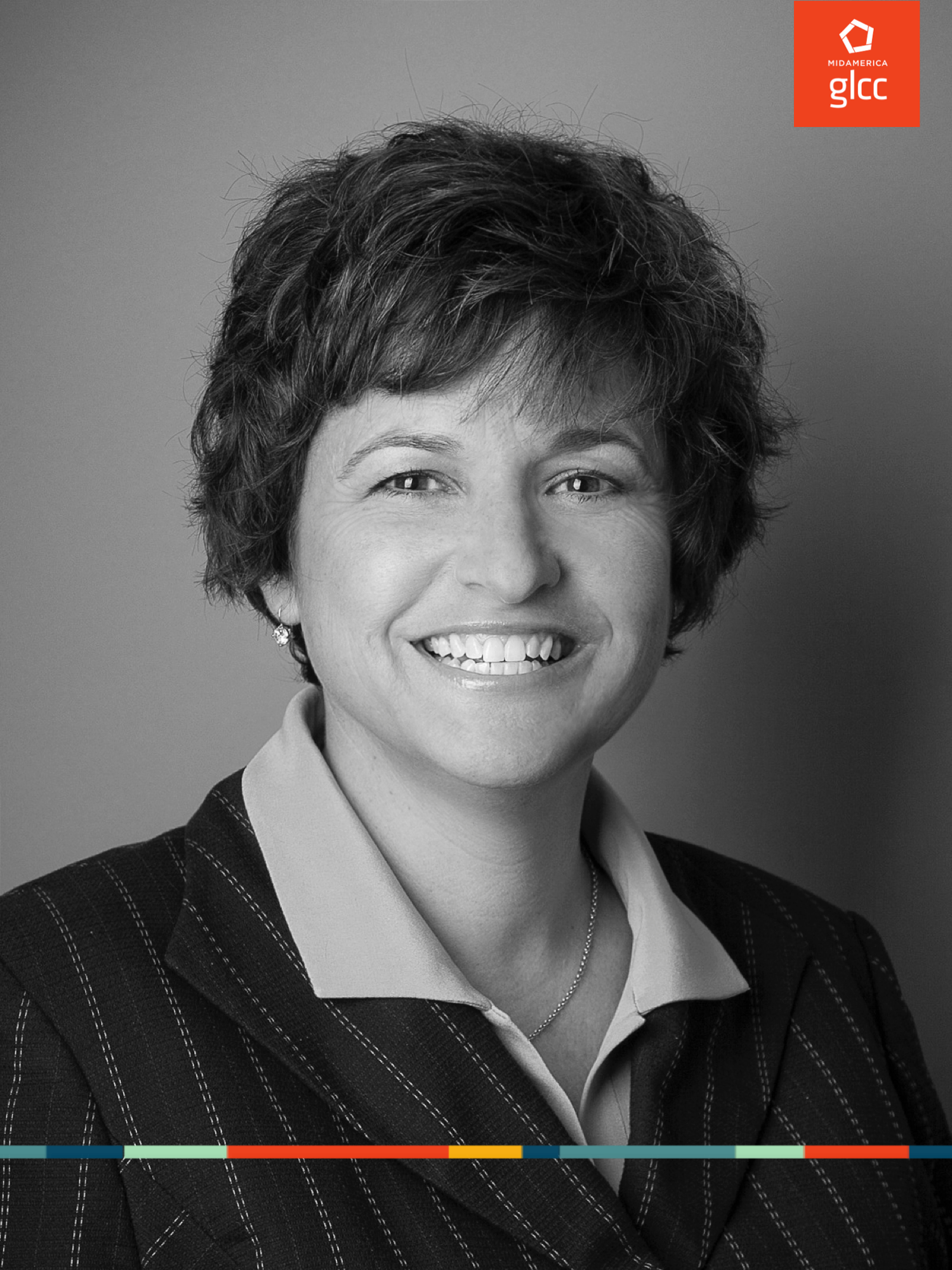 Sarah Morris
Assistant Vice Chancellor for Marketing and Communications at the University of Missouri Kansas City
Metlzer Mentor, 2017-2018 (Protege: Ericka King)
As the assistant vice chancellor for marketing and communications at UMKC, Sarah Morris is responsible for marketing and brand management, publications, web development and KCUR 89.3 FM. Her 25 years of combined experience in business and higher education provide the foundation for her expertise in strategic communications, integrated marketing, business operations, profit and loss management, and training and development.
She received a bachelor's degree in journalism from the University of Colorado at Boulder and a master's in business administration from Baker University.
Sarah's professional and community engagement includes board positions with WIN for KC, Greater Kansas City Sports Commission, KCUR, Council for Advancement and Support of Education (CASE), Women's Center at UMKC, and Rose Brooks Center.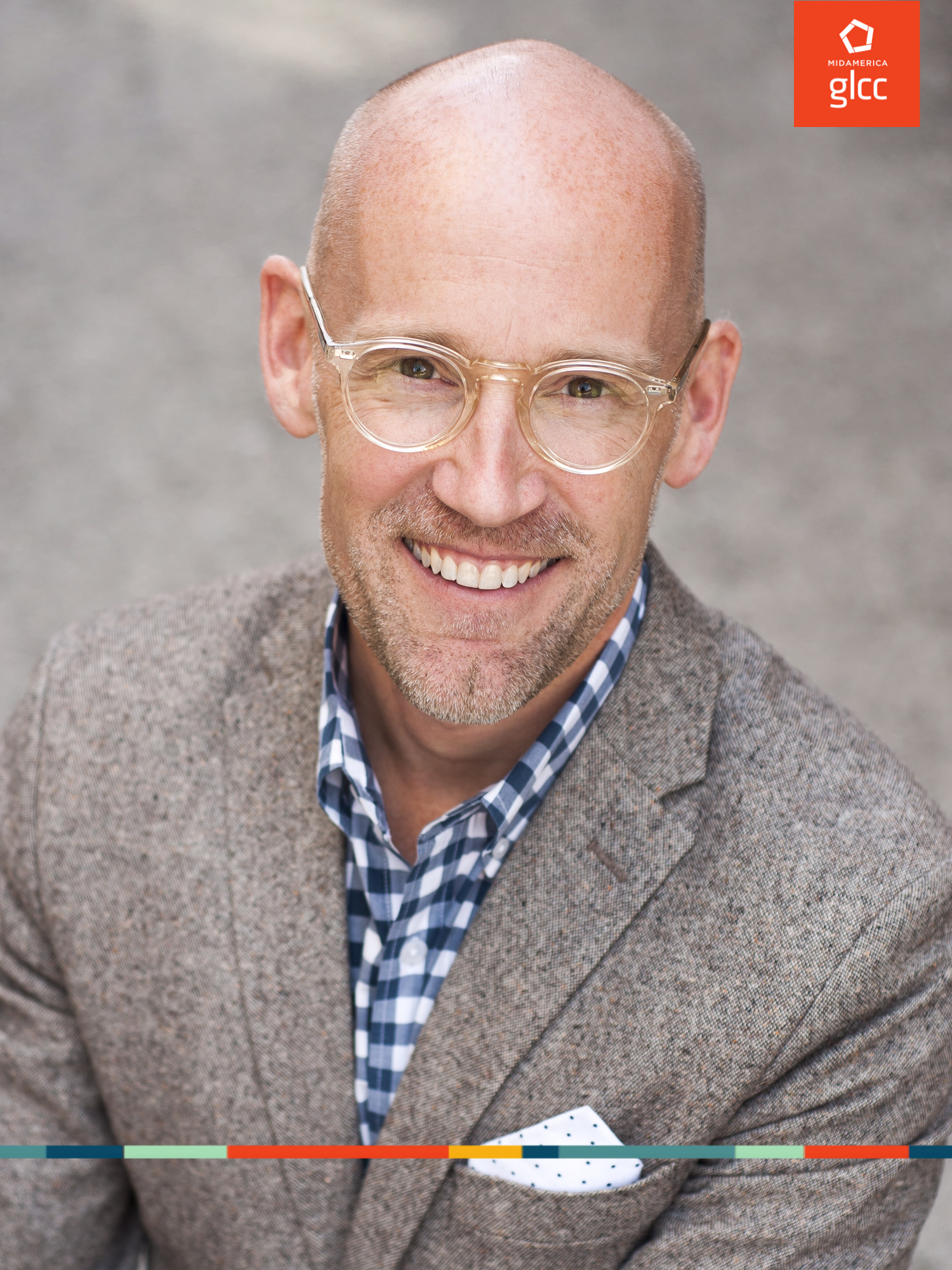 Kirk Isenhour
Senior Director of Philanthropy for the Truman Medical Centers Charitable Foundation
Metlzer Mentor, 2017-2018 (Protege: James (J.R.) Montgomery)
Kirk Isenhour has more than 20 years of marketing, sales and fundraising experience with both corporate and not for profit organizations. Kirk is Senior Director of Philanthropy for the Truman Medical Centers Charitable Foundation. Prior, Kirk was the VP of Marketing & Development for the Kansas City CARE Clinic (formerly the KC Free Health Clinic) where he implemented a name/brand change while increasing individual and event fundraising including the clinic's well-known Bloom Party. Kirk's earlier career included sales & marketing and human resources roles at American Century and J.P. Morgan.
A long-time supporter and volunteer in the community, Kirk has served on the boards of the AIDS Service Foundation of Kansas City, SAVE, Inc, Episcopal Community Services, and was also on the National Board of Governors for the Human Rights Campaign and the vestry of St. Michael & All Angel's Episcopal Church. He currently serves on the board of the Lyceum Theatre in Arrow Rock, MO. Kirk is a graduate of the University of Kansas.
Megan McCurdy
Partner, Stinson Leonard Street LLP
Metlzer Mentor, 2017-2018 (Protege: Hunter Hess)
Megan McCurdy, a partner at Stinson Leonard Street LLP, is a commercial litigator successfully defending companies in financial service actions, contract disputes, business torts and product liability actions. She helps her clients in all aspects of the litigation process, from motion practice to discovery to trials. Megan is a 2015 Women's Justice Awards Honoree by Missouri Lawyers Weekly, a Top Litigator Under 40 by Benchmark, and a Rising Star by Superlawyers.
Megan currently serves as Chair of the Board of Directors for the Women's Employment Network in addition to chairing her law firm's recruiting committee. Megan is a board member of the UMKC School of Law Alumni Association and active with her church, Central United Methodist Church, located in Brookside. Megan's wife also practices law and together, they have two children.